Lochard Energy Women's Warrnambool Classic
The Course – Colac – Warrnambool (160km)
This weekend will be the second edition of the stand-alone Women's Warrnambool Classic. Last year's edition was a ripper with the finale group featuring a small group who all but one (Matilda Raynolds) are now racing at the World Tour or Pro Tour level with European teams. Maeve Plouffe took the victory in a dominant sprint.
The forecast is looking pretty fair for the Women's race, 19 deg, sunny and not much wind. There are some riders who will be happy to hear that and, some that will hope the wind blows. At 160km in length, it's the second longest one-day race in the world, only the Women's UCI World Championship Road Race is longer and even that required a special permit. This race will test the rider's endurance to the limit. Luckily, it comes at the end of a big summer of racing in Australia where most of the women on the start line will be at their fittest.
The course (map above) is fairly straight forward obviously starting pretty rudely with a tough climb inside the first 10km, is it too early for the winning move to go from there? Following the early climb it's fairly rolling and becomes exposed a bit more to the weather as the race heads out to the coast. The race should whittle down as they hit the kickers along the route past the 60km mark and from there it's up to the riders to make the race if the conditions are fair.
The final 1km is a slight rise and as we've seen in the past in the Men's races, attacks inside the final 1km can be successful.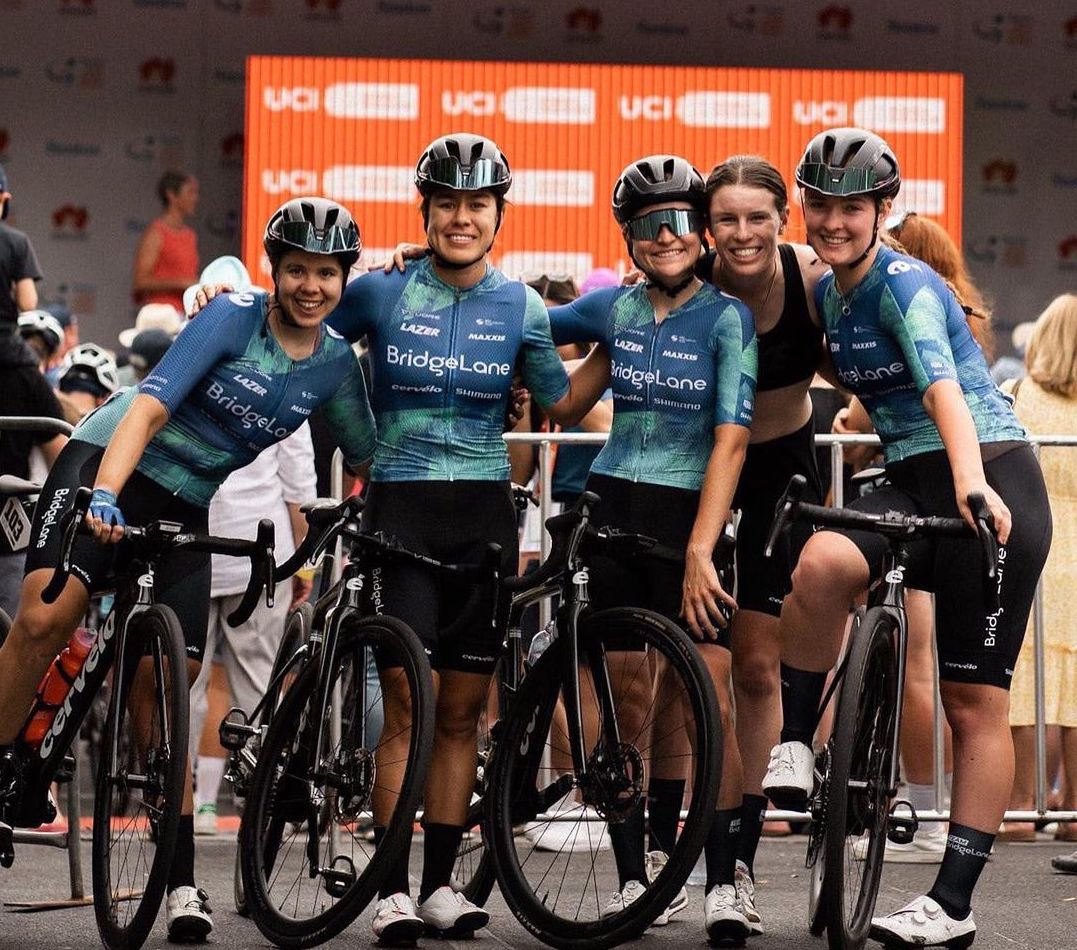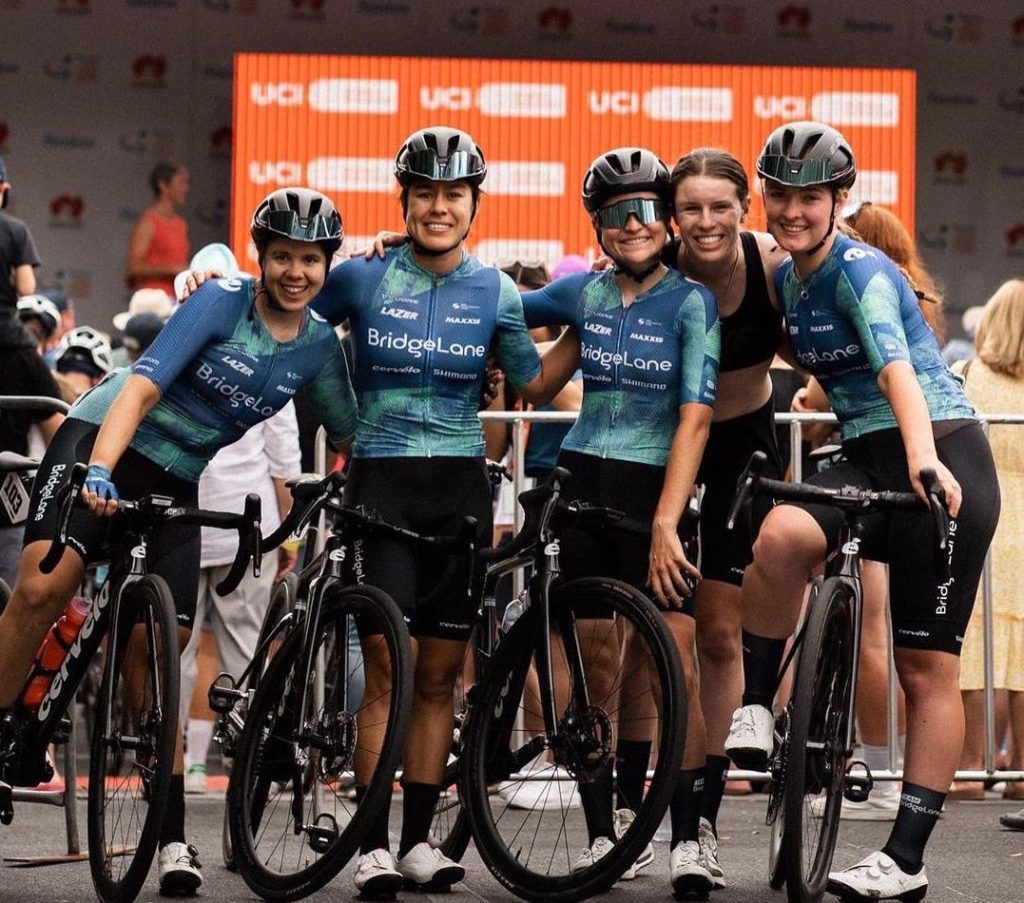 The new UCI Women's Continental Team, Team Bridgelane come into the race with a strong team. Emily Watts is their biggest weapon and will hope to make the final group where she can unleash a powerful sprint after a long day. Keely Bennett is a similar type to Watts but still very young, she's quick but I'm not sure if she can be there at the end. Mia Hayden for me, has been the most impressive of all of the Bridgelane Women this summer. She finished 12th as a 2nd-year U23 in the National RR, placed very well across the TDU and snagged a 24th at Cadels. She'd prefer more vert but will be there at the end and could be critical for Watts or Bennett. Finally, Gina Ricardo has been the breakaway machine this summer, I'd like to see Bridgelane hold her back and use her as an attacking option late in the race from a small group with Watts or Bennett still in the group. 
If the race is selective, I can see Bridgelane will at least 3 riders in the final group, if one of those is Bennett or Watts, they will have a great shot at winning.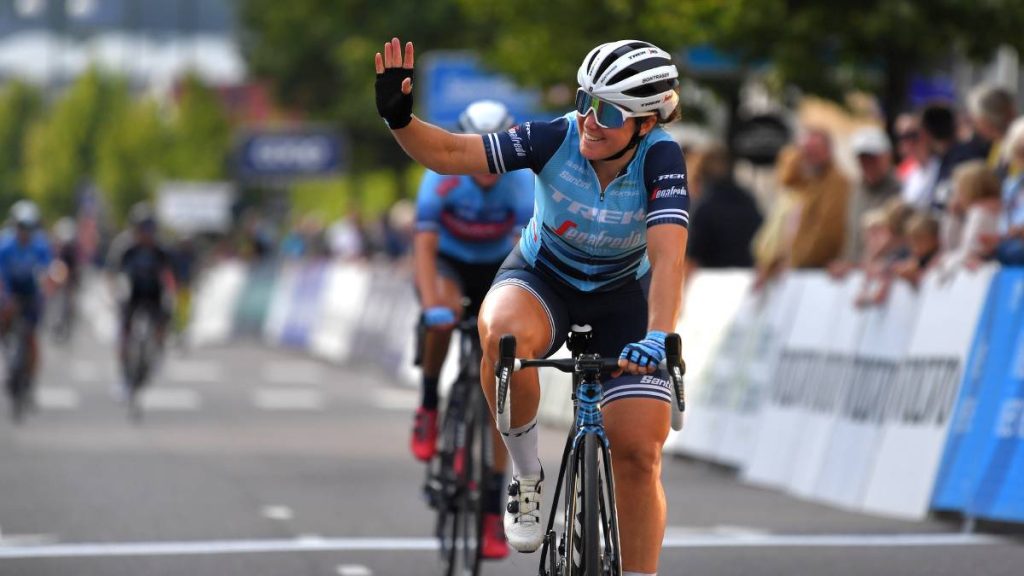 With 38 pro victories and 9 World Tour wins, Hosking knows how to win a bike race and she is by far the fastest in the race. I'm not sure if her form is where she would like to be, but her speed certainly is. In her last two results, she has come in first across the line in her chasing group, ahead of the likes of Watts and Bennett. She'll have a decent team around her with Roxsalt-Liv SRAM fielding Justine Barrow, Peta Mullens & Tilly Field. It will just come down to how the race plays out.
It's a simple equation if Chloe Hosking is there at the end, she wins. For Hosking to be there at the end, she needs a negative race and/or a headwind all day.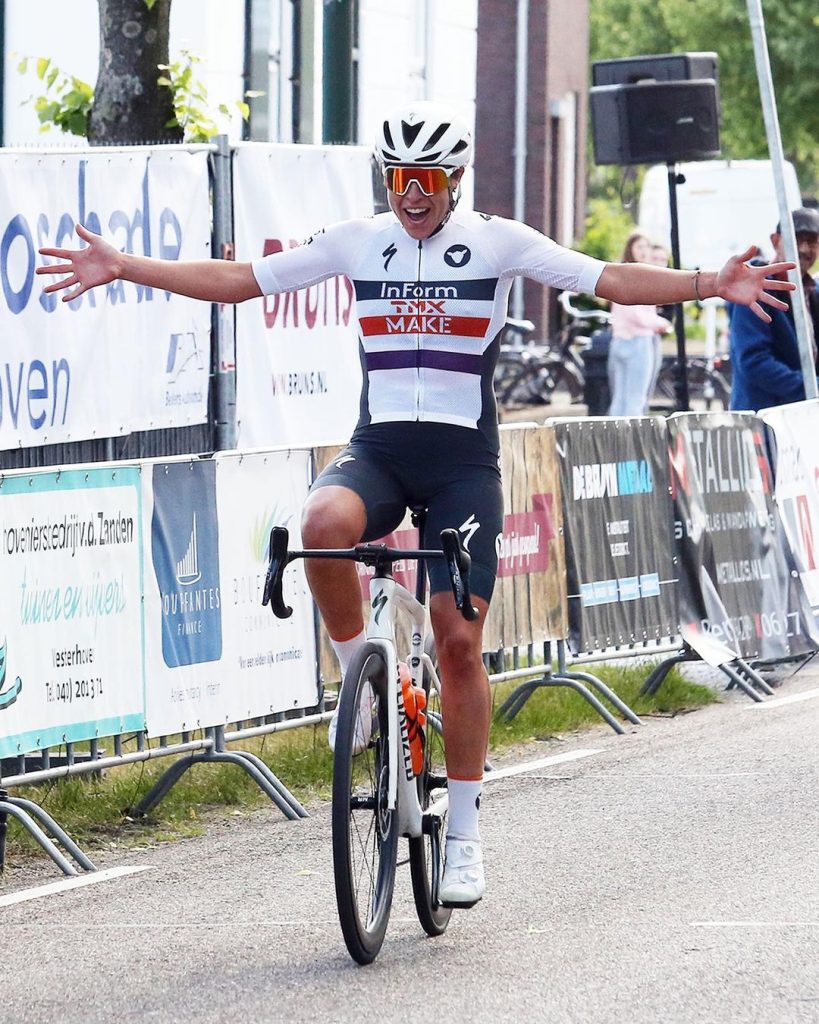 Now, Matilda is the only rider from the final group of the 2022 race who isn't on a Pro-Continental or World Tour Team. She was 3rd last year and twice the fastest female in the previous editions, Raynolds has what it takes to win this race. She was disappointed with her ride at Nationals and did not get to show her form (discussed in TPR latest episode) so I don't think we've even seen the best of her this summer. This year Raynolds will be riding for a composite team sponsored by the title partner Lochard Energy (Check them out – they are a big reason the Women's event can go ahead), I'm not sure how much support her team-mates will be able to offer on Sunday.
I would put Raynolds as the strongest and most complete Australian rider without a European contract on the start list. The question is when the entire race is watching you, how to win?
If the race is hard and she makes the finale group, she'll be hard to beat and can go from 1km out or chance the kick in the sprint.
Others to watch 
ARA Skip-Capital comes with a strong all-round team, Rachael Wales has been strong this summer as has her teammate Lucinda Stewart who finished 9th in stage 1 of the Tour Down Under, not bad for 18 years old. I'm not sure they have a winner in their team this year. DRG Knights Liv rock up with a nice team too, Ella Simpson had a blinder at Road Nationals (9th Elite) and Courtney Sherwell loves a long race (16th last year). Cycling Development Foundation (CDF) also have some options, I really like Lucie Fityus (13th last year), she is rapid and like Raynolds,  I don't think we have seen the best of her this year. Fityus will like an easier race and hope for a bunch kick. Hannah Seeliger (CDF) should also be strong for the WA based NRS team.
TPR Picks
The final will come down a group of 12-15 riders. Bridgelane will have the numbers but I feel like Sunday will be a day for Matilda Raynolds. 
1st – Matilda Raynolds (LE)
2nd – Emily Watts (BLN)
3rd – Ella Simpson (KOS)
Check out the latest episode of TPR previewing Melbourne to Warrnambool with Matilda Raynolds, 2020 M2W winner Trekky Johnston and race legend John Craven.